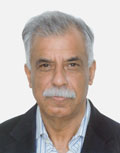 Mr. Khalid Faizi qualified as a chartered accountant in London and has over 35 years of professional local and international experience in business and finance; a fellow member of the England & Wales Institute and the Pakistan Institute.
Over the past 5 decades or so Mr. Faizi established a number of ventures in hydropower, mining, telecoms and oil & gas through dedicated companies established for those purpose.
From 1995 to date he has been engaged in power consultancy acting for leading local and international clients. From 1993 to 1995 he was actively engaged in the development, financing, construction and commissioning of the US$ 103 million BLT Package "B" partnered with Sumitomo Corporation, Japan.
From 1995 to 2000 he led the develop process of the 84MW New Bong Escape hydropower project leading to his appointment as chief executive officer of Laraib Energy Limited in 2000 spearheading the successful development of the US$ 233 million 84MW New Bong Escape Hydropower Project. He remained CEO till achievement of financial close and construction start leaving in 2010 leaving to focus on development of subsequent hydropower projects. Presently his main focus is the power sector especially hydropower development and power consultancy.
A selection of key consultancies he has engaged in is as follows:
496 MW Lower Spat Gah HPP
720 MW Karot HPP
1,200 MW AES Imported Coal Power Plant
225MW Gujranwala Power Limited reciprocating engine
225MW Saphire Power Limited combined cycle gas turbine
20MW Sumitomo Japan/Saphire JV Karachi Airport Power Project
600MW Sumitomo Corp. Japan Keti Bandar coal fired power project
100MW DHA power/desalination VA Tech Wabag, Austria/Alstom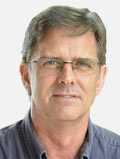 Mr. Peter Rae is a Civil Engineer by profession having graduated from Queen's University in Ontario with a Bachelor of Science degree in Civil Engineering in 1976 and a Master of Science degree in Civil Engineering in 1978. He is a Canadian national with over 44 years of experience specializing in hydropower projects and has worked on all phases of project implementation, from conceptual and feasibility studies to detailed design and construction supervision. He has managed feasibility studies for hydroelectric power and water resource projects, including technical, economic, and financial evaluations, commercial agreements, power sales agreements, concession agreements, and environmental and social studies, as well as experienced as a Project Director for several projects.

During his career he was associated with world renowned organizations like MWH – USA, Monenco Consultants Limited and Acres International Limited. For the past two decades, he has served as an expert technical consultant to various Laraib Group ventures.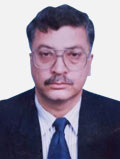 Mr. Farooq Haider Gagroo is an Electrical Engineer with over 40 years of diverse experience working with national and multinational organizations in Pakistan, the Middle East, and the United States. He received his bachelor's degree from UET Lahore in 1975, followed by graduate studies from California State University, Chico, United States in 1987.
He began his professional career in 1976 as a Trainee Engineer with Pakistan Still Mills (PSM), and has since served in a number of national and international organizations, including the Space & Upper Atmosphere Research Commission (SUPARCO), the Consortium of American and Saudi Contracting Group, and the Hydro Electric Board of AJ&K.
His key areas of expertise include, but are not limited to, feasibility studies, hydrology, surface geology, and environmental analysis, detailed engineering designs, bidding documents for EPC execution that include detailed technical specifications and contract terms, technical and financial evaluation of bids, contract negotiations with successful bidders, contract management, resource mobilization, task scheduling, and work progress optimization.
He has been providing expert technical advice to Laraib Group since 2009.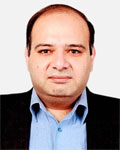 Mr. Ahmad Muazzam, a commerce graduate, is associated with Laraib Group since 2007. He has rich industrial and commercial experience having held senior positions before joining Laraib Group (84 MW New Bong Escape HPP) in 2007 where he held various senior level positions comprising of 'Manager Project Development and Company Secretary' looking after development, corporate and accounting matters before financial closing of the Project thereafter during the construction phase as 'Sr. Manager Corporate Finance and Planning', with key responsibilities of Financing management, EPC, Insurance, CDM, Imports and Compliance matters.
In 2011 he joined Azad Pattan Power as 'Deputy Chief Executive Officer' and has led the development process including CDM, approval of feasibility study, tariff approvals and other key matters.

Mr. Abdul Wahab is a graduate of the London School of Economics. He holds directorships of various group companies and actively engaged in all management and development areas of the power projects under development by the Group.

His expertise includes technical as well as financial aspects of the feasibility of hydropower projects whereby he successfully managed the complete feasibility process for 701MW Azad Pattan Hydropower and 300MW Ashkot Hydropower Projects.
In 2011 he joined Azad Pattan Power as 'Deputy Chief Executive Officer' and has led the development process including CDM, approval of feasibility study, tariff approvals and other key matters.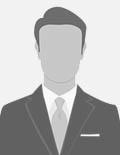 Mr. Muneeb Faizi joined the Group in 2021 as a director and currently spearheads the Group's mining operations.
He qualified as a chartered accountant from London, United Kingdom and is a member of the Institute of Chartered Accounts in England and Wales (ICAEW). He has previously worked in various roles in the Audit & Assurance service line of Deloitte's London office where he played a key role in engagements with various FTSE 100 and FTSE 250 companies with a diverse portfolio of clients ranging from commodities and mining companies to large infrastructure funds.
Muneeb holds a Bachelor's in Economics from the University of London and a Masters in Management from Imperial College Business School, London.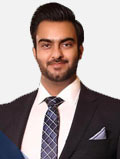 Mr. Omar Faizi is an energy systems and technology specialist with proficiency in areas including energy-sector economics, supply-chain management, international carbon markets and sustainable development. A member of the Institution of Mechanical Engineers, he holds a Masters in Renewable Energy Systems Engineering and a Bachelors degree in Mechanical Engineering, both from the University of Surrey.
He is currently serving on the Board of Directors of Laraib Energy Limited, Pakistan's first Hydropower Independent Power Plant (IPP). Previously, Omar was on the Owners Engineers team for 50 MW Tenaga Generasi Limited (TGL) Wind Power Plant, where he was responsible for development of the FP/FS systems, leading into his involvement during the critical commissioning period in concert with the team from China Machinery Engineering Corporation (CMEC).
Omar joined the Laraib Group team in 2021 as a Director.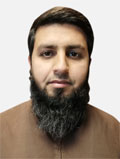 Mr. Abdur Rahman qualified as a UK Chartered Certified Accountant and has vast experience in the field of finance, corporate, taxation, and accounting. He served with Deloitte Pakistan, for four years, one of the leading audit and consulting firms.

He is associated with the Group since 2014 and working as "Lead Manager Project Development". He is looking after the project development activities and responsible for finance and related matters of other companies under the ownership of the Group.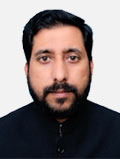 Mr. Abd Ullah is a finance graduate with over 12 years of experience in finance, project management, ecommerce, and business administration. He earned bachelor's (BBA) degree during 2010 from University of Peshawar followed by master's degree in business administration (MBA) from the National University of Science and Technology (NUST) and is a member of the Project Management Institute (PMI), USA. He previously worked for Sarhad Board & Chemicals Peshawar and Clary Business Machines / Clary Solar before joining Laraib Group.
He is currently working in the Project Development (PD) department, where he is responsible for finalization of land acquisition and resettlement matters, project concession and finance documents, contract administration, bidding and procurements, consents and approvals, stakeholder management, and various progress reports.
Abd Ullah has been working for Laraib Group full-time since February 2014.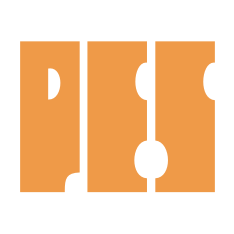 PAKISTAN ENGINEERING SERVICES (PES)
The Group uses PES for technical consultancy services for all projects under development.
PES was established in 1973 as a private limited company and provides consultancy services on projects starting from conceptual planning stage to completion of the projects. The range of services cover conceptual planning, pre-feasibility studies, feasibility studies, environmental impact assessment studies detailed design, preparation of tender documents, tender evaluation, assisting client in award of contracts, construction supervision, commissioning and trial operation. The firm has expertise in diversified fields that include Thermal & Hydro Power Engineering, Water Resources Development, Water Conservation, Dams, Irrigation Systems, Power Transmission & Distribution, Environment and Public Health Engineering, Design and Construction of Public / Utility Buildings, Economic and Financial Studies. Teams of highly qualified and experienced professionals of different specialties are on the Permanent strength of the company.